Nude tones, rich golden sunsets with terra cotta pops, these autumn floral palettes burst with roses, ranunculus, chrysanthemum, berries, dried florals, eucalyptus and preserved leaves.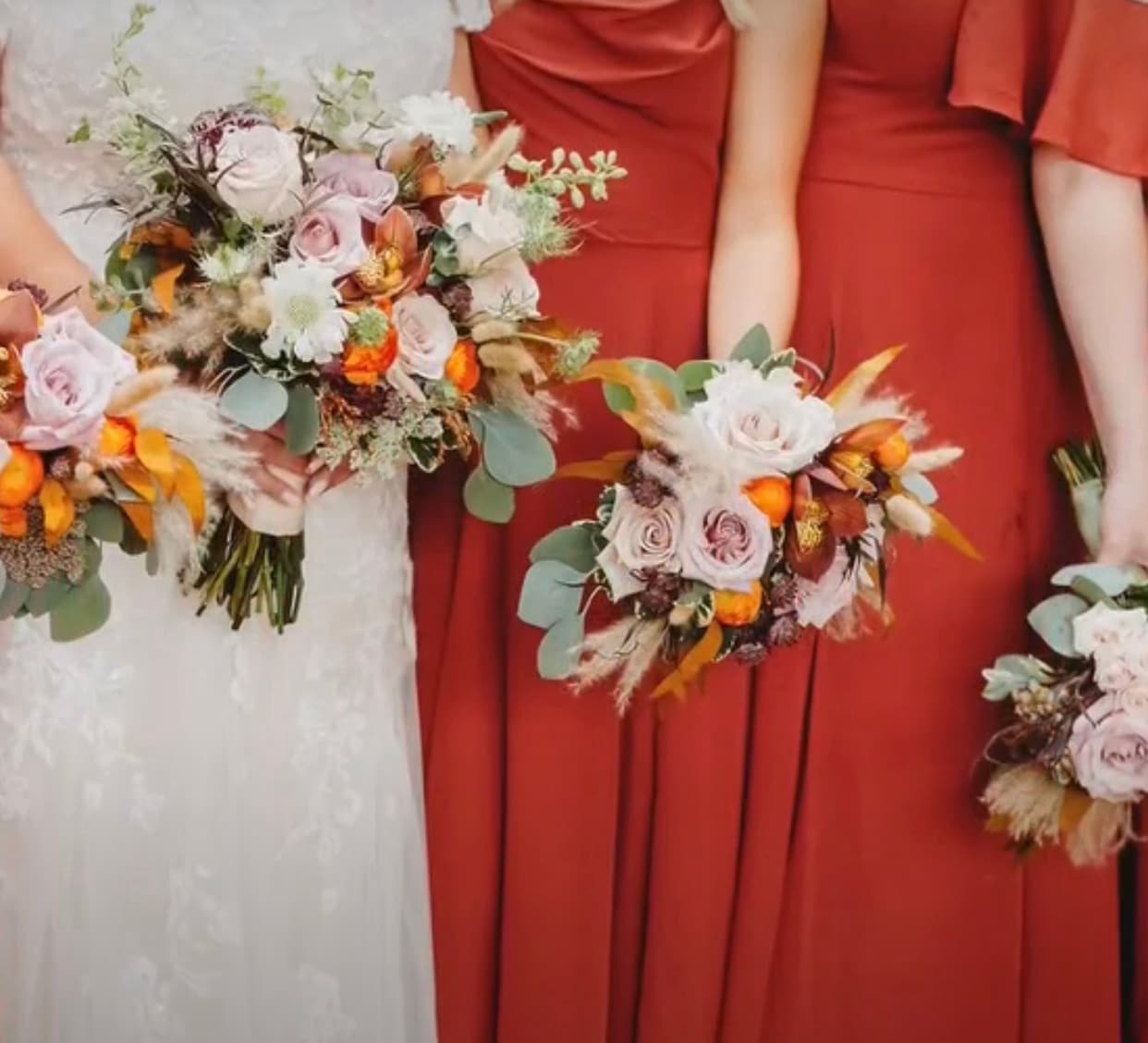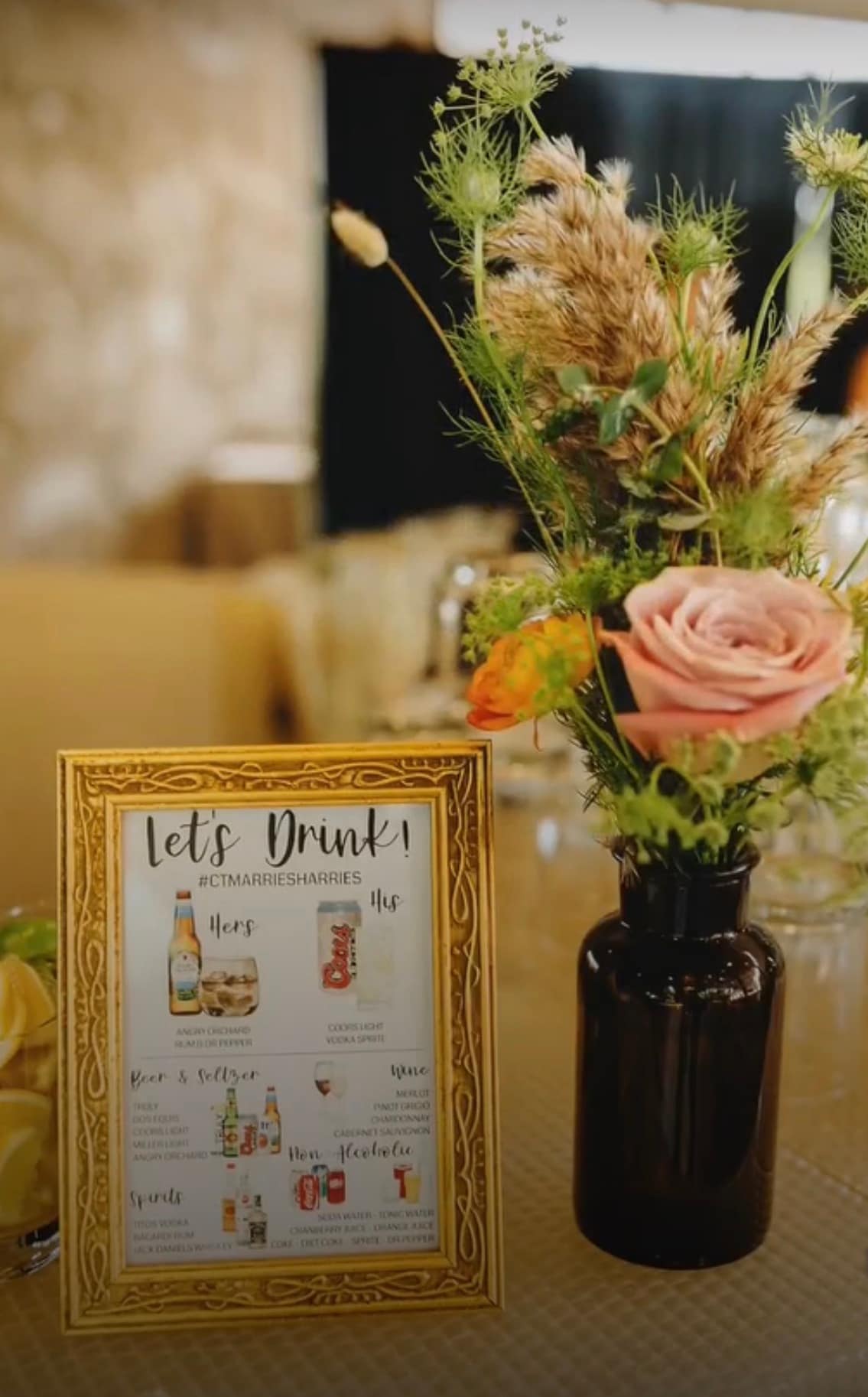 Ceremony
Our wooden hex arch adorned in autumn floral haloing our sweet couple. Bride carried a fresh bouquet.
Bouquets
These soft autumn toned florals provided a romantic contrast to the warm terra cotta Bridesmaids dresses.
Reception Decor
Fresh clusters of wildflowers in autumn tones in amber glassware accented the reception signage.